Games:
Here you'll find a compilation of the games I've created so far.
In this WebGL game you can play a futuristic version of tennis with your custom robot. Choose from a wide variety of heads, bodys, legs and rackets and unlock even more by winning tournaments and completing the challenges. Play tournaments in 3 classic tennis surfaces: hardcourt, grass court and clay court. Practice to become the best and complete the 3 special tennis challenges. You can play with a friend too in 2 player mode.
Play it now.
Battle against the enemy tank fleet in this fast paced 3D WebGL game. The enemies have many strategies at there disposal, some shoot directly at you and some will send their attacks raining from the sky, you have to defeat them all in the 6 different levels. Unlock achievements and get the best score by avoiding enemy fire and improving your accuracy.
Play it now.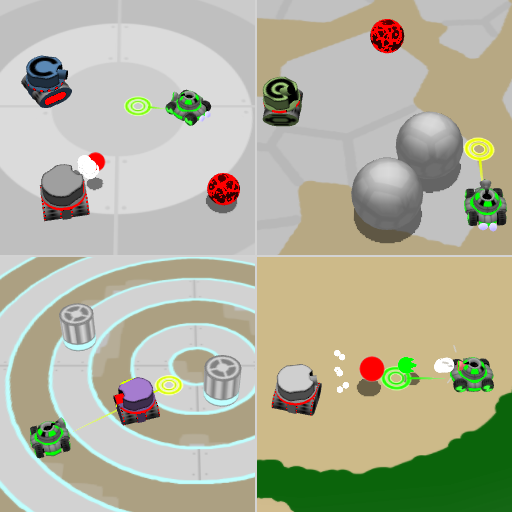 In this WebGL game you can play 3 different sports by driving around and shoothing with your tank. Choose between soccer, billiards and hockey. Improve your abilities and try the expert levels. Complete the challenges to unlock achievements and to get the best score.
Play it now.